you are here: location >>
you can go to: GENERAL

(11)

Africa

(14)

America

(141)

Asia ; middle East

(80)

Australia ; Oceania

(7)

Eastern Europe ; Russia

(351)

Western Europe

(800)

World

(23)
you are looking for: information >>
get more precise: accommodation

(1253)

cityinfo

(131)

transportation

(81)
result pages: 0 10 20 30 40 50 60 70 80 90 100 110 120 130 140 150 160 170 180 190 200 210 220 230 240 250 260 270 280 290 300 310 320 330 340 350 360 370 380 390 400 410 420 430 440 450 460 470 480 490 500 510 520 530 540 550 560 570 580 590 600 610 620 630 640 650 660 670 680 690 700 710 720 730 740 750 760 770 780 790 800 810 820 830 840 850 860 870 (880) 890 900 910 920 930 940 950 960 970 980 990 1000 1010 1020 1030 1040 1050 1060 1070 1080 1090 1100 1110 1120 1130 1140 1150 1160 1170 1180 1190 1200 1210 1220 1230 1240 1250 1260 1270 1280 1290 1300 1310 1320 1330 1340 1350 1360 1370 1380 1390 1400 1410 1420
matched links:
Backpacker Berlin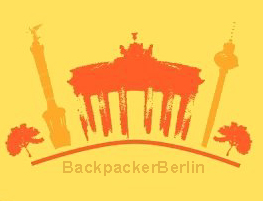 Mitten im Herzen Berlins - einer der angesagtesten Städte Europas- befindet sich unser individuelles Hostel "BackpackerBerlin". Du schläfst bei uns schon ab preiswerten 13 € in unmittelbarer Nähe des Boxhagener Platzes - dem Herzen des Szeneviertels Berlin-Friedrichshain/Kreuzberg.
Ayres Porteños - San Telmo

www.berlin-life.com
At Berlin Life we are here to help you get around and enjoy our city, with information, breaking news, an introduction to the culture, as well as the best restaurants, bars, shops, hotels, and entertainment venues!
http://www.berlin-life.com
Pegasus Hostel

Strasse der Pariser Kommune 35
102 43 Berlin
Germany
www.eastern-comfort.com

Mühlenstreet
10243 BERLIN
GERMANY

hostelboat 'eastern comfort', moored between two very lively districts in the center of town, looks forward to welcome you onboard with its modern, luxurious atmosphere it´s unique in berlin! Through the portholes of our 2nd class four-bed, triple-bed, single-bed, but mainly double bedcabins, you can see and hear the rippling of the river 'Spree', the main river leading through Berlin. Nearly all cabins have their own toilet/shower. For the one´s of you, who like it very comfortable, we offer 1st class single- and double cabins The ship is located in the eastern part of the town, just at the border between the very lively districts of Kreuzberg and Friedrichshain, directly at the last piece of the 'wall' (dividing Berlin till 1989) just next to one of the most stunning old bridges crossing the river 'spree' You can chill out with a german beer, a drink or a little snack, after a long days walk through town in our lounge or on the spacious topsundeck. The boat is non smoking, equipped with internet/WLAN, TV room, and a washing mashine and dryer. You may bring your bedding with you or hire it from us (5€). We provide a breakfast buffet (2.50€). CABINS: We offer 1st class: large doublebedcabins with showerbath also as singles and 2nd class:singlebed with showerbath, double-bed cabin ('frensh'-bed (125wide), shower in cabin), three-bed cabin ('frensh'-bed (125wide) and second bed/showerbath in cabin) and four-bed cabin (two bunk beds (single beds over each other), showbath in cabin) At present we only accept cash on arrival. children under 6 years of age, non swimmers, pets are for security reasons not allowed on board.
Ho(s)tel Fuerstenberger Hof Cologne/Germany

Frankfurterstreet 61
51065 Cologne
Germany

Home cheap Home 3-Stars City-Hotel with a private atmosphere and lots of comfort. ALL YOU CAN EAT - GREAT BREAKFAST BUFFET PRIVATE FACILITIES IN EVERY ROOM TV IN EVERY ROOM BED SHEETS & TOWELS FREE LOCKERS FREE MOVIES DAILY (German & English) ALL TAXES INCLUDED FREE LUGGAGE ROOM NO CURFEW NO LOCK OUT NO AGE LIMITED NO MEMBERSHIPS NEEDED In our rooms, which were newly renovated in the year 2001, you will feel surely at home. Because of the rustical architecture of our house and its thick walls, you are guaranteed to have a quiet sleep. The rooms all have direct-dial telephone, satellite TV with 30 stations and include bath or shower and WC. Our rooms are included with LARGE BREAKFAST, service and tax. We are centrally located just 2km to the cathedral and the old-town of cologne, 1.5km to the fairground (koelnmesse) and the Koeln Arena and only 150 metres to the tram and the subway-station.
RuhGebiet.de

Lindemannstr. 78
44137 Dortmund
Germany
lettem sleep berlin

We're located directly on the Helmholtz Square in Prenzlauer Berg, one of the most popular areas for Berlin "Café Culture." The area is very young and hip, with literally hundred of all night bars and a huge selection of cafes and restaurants, whether it's Indian, Cuban, or tradition German. There are always people out, making the area very safe and in summer is especially nice when all cafes set up their outdoor terraces.
Barcelona Urbany Hostel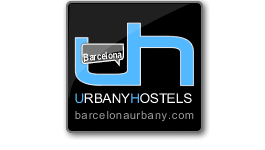 The brand new Barcelona Urbany is a vibrant and trendy hostel in Barcelona that offers hotel-like facilities and services that will delight you and make your stay in the city even better.
Wombats City Hostel