you are here: location >>
you can go to: GENERAL

(11)

Africa

(14)

America

(141)

Asia ; middle East

(80)

Australia ; Oceania

(7)

Eastern Europe ; Russia

(351)

Western Europe

(800)

World

(23)
you are looking for: information >>
get more precise: accommodation

(1253)

cityinfo

(131)

transportation

(81)
result pages: 0 10 20 30 40 50 60 70 80 90 100 110 120 130 140 150 160 170 180 190 200 210 220 230 240 250 260 270 280 290 300 310 320 330 340 350 360 370 380 390 400 410 420 430 440 450 460 470 480 490 500 510 520 530 540 550 560 570 580 590 600 610 620 630 640 650 660 670 680 690 700 710 720 730 740 750 760 770 780 790 800 810 820 (830) 840 850 860 870 880 890 900 910 920 930 940 950 960 970 980 990 1000 1010 1020 1030 1040 1050 1060 1070 1080 1090 1100 1110 1120 1130 1140 1150 1160 1170 1180 1190 1200 1210 1220 1230 1240 1250 1260 1270 1280 1290 1300 1310 1320 1330 1340 1350 1360 1370 1380 1390 1400 1410 1420
matched links:
Hostel City Center

Jecna 12
12000 Praha
Czech Republic

The Hostel City Center located in the heart of the downtown Prague just 4min on foot from Wencelas Square. Cheap, clean, no curfew.
Poets' Corner Hostel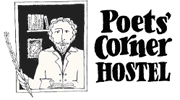 Small, friendly hostel in the historic centre of Olomouc. Spacious 6-bed dorms, sunny well-equipped kitchen and cozy common room.
Buena Vista Hostel

Moravska 42
36001 Karlovy Vary
Czech Republic
Snail Hostel

panska 19
- Cesky Krumlov
Czech Republic
Hostel Postel

Rybarska 35
38101 Cesky Krumlov
Czech Republic
Hans Christian Andersen Danhostel

Kragsbjergvej 121
5230 Odense M
Denmark
Haus der Jugend

Seespitzstrasse 13
5700 Zell am See
Austria
Strawberry Summer Hostel

burgerspitalgasse 19
1060 Vienna
Austria

excellent central location
Hostel Austria Tirol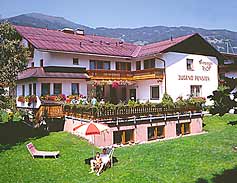 Youth hostel near Innsbruck in Tirol, Zillertal, Austria.
Ecela language school!
spanish school, spanish language school Learn Spanish at ECELA Our goal is to provide you with a learning experience of a life time. Our Spanish Program, accommodations, activities, excursions and ongoing support are always taken care of by the dedicated and friendly staff at ECELA. There are hundreds of Spanish language schools around the globe...... So why are so many people of all ages and from all corners of the world choosing and recommending to learn Spanish at ECELA to their friends?
http://www.ecela.com