you are here: location >>
you can go to: GENERAL

(11)

Africa

(14)

America

(141)

Asia ; middle East

(80)

Australia ; Oceania

(7)

Eastern Europe ; Russia

(351)

Western Europe

(800)

World

(23)
you are looking for: information >>
get more precise: accommodation

(1253)

cityinfo

(131)

transportation

(81)
result pages: 0 10 20 30 40 50 60 70 (80) 90 100 110 120 130 140 150 160 170 180 190 200 210 220 230 240 250 260 270 280 290 300 310 320 330 340 350 360 370 380 390 400 410 420 430 440 450 460 470 480 490 500 510 520 530 540 550 560 570 580 590 600 610 620 630 640 650 660 670 680 690 700 710 720 730 740 750 760 770 780 790 800 810 820 830 840 850 860 870 880 890 900 910 920 930 940 950 960 970 980 990 1000 1010 1020 1030 1040 1050 1060 1070 1080 1090 1100 1110 1120 1130 1140 1150 1160 1170 1180 1190 1200 1210 1220 1230 1240 1250 1260 1270 1280 1290 1300 1310 1320 1330 1340 1350 1360 1370 1380 1390 1400 1410 1420
matched links:
Labyrinth Hostel

Top 3 Gründe im Labyrinth Hostel Weimar zu schlafen: 1. die Kulturstadt Weimar: Willkommen in einem Labyrinth aus kleinen Gassen, in dem sich die Wohn- und Schaffensorte bedeutender Persönlichkeiten wie an einer Perlenkette aneinander reihen. 2. zentrale Lage: direkt am Goetheplatz, mit einem Schritt in die Kultur und 10 min Fußweg zum Bahnhof 3. günstige Preise und umfangreichen Service: ab € 10, inklusive gratis Kaffee und Tee, komplette Gästeküche, Büchertausch, gratis Schließfächer, Internetzugang…
Hostel 2962

Partnachauenstr. 3
82467 Garmisch-Partenkirchen
Germany
ARPACAY Hostel Prague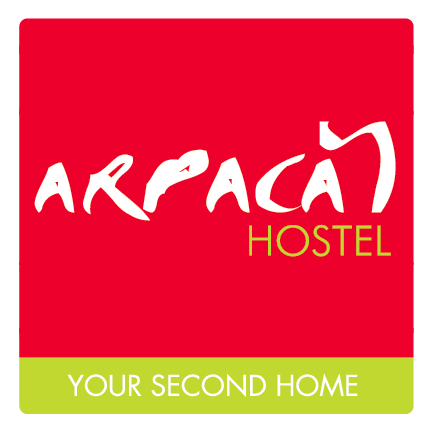 Are you looking for a clean and comfortable room incl. bedding, breakfast and FREE Internet access for 8.7-24 €? ARPACAY hostel is a cosy and modern hostel located in the centre of Prague. The hostel offers 2-8bed rooms with shared facilities or you can also choose one of apartements with private bathroom, toilet and kitchen. In the hostel you can find 2 individualistic common rooms, SAT TV and a roof terrace with beautiful view to Prague. You can use also left luggage, safe at reception or one of 3 fully equiped guest kitchens for free. There are 5 PCs with FREE Internet acces, laundry facilities and helpful staff at reception.
Aventura Hostel

12 Visegradi utca (St.), 1st floor/apt 1
1132 Budapest
Hungary
Kinlay Dublin

Euro Youth Hotel Und Krone Bad Gastein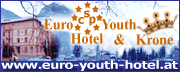 Apartments in Budapest
Our apartments in Budapest Hungary offer a comfortable, affordable alternative to hotels. Apartments are situated in the nicest neighborhoods in Budapest. There are a variety of options when considering where to stay in Budapest. One alternative to the hotels, backpackers and hostels on offer is to rent an apartment. You can stay for a few days or a few months and it will usually work out cheaper than most other forms of accommodation and you have the freedom that comes with your own place. We supply all the basic utilities you need and even equipped kitchen, phone and satellite TV! All the apartments in Budapest are situated very close to public transport, major attractions and shopping districts.
http://www.thomasapartments.com
Red Star Hostel

open 4.7-24.8 2008!
Bauhaus Intern. Youthhostel, The

135 Langestraat
8000 Brugge
Belgium
Theater an der Parkaue
Das THEATER AN DER PARKAUE - Junges Staatstheater Berlin, mit über 35 Inszenierungen auf 3 verschiedenen Bühnen
http://www.parkaue.de