you are here: location >>
you can go to: GENERAL

(11)

Africa

(14)

America

(141)

Asia ; middle East

(80)

Australia ; Oceania

(7)

Eastern Europe ; Russia

(351)

Western Europe

(800)

World

(23)
you are looking for: information >>
get more precise: accommodation

(1253)

cityinfo

(131)

transportation

(81)
result pages: 0 10 20 30 40 50 60 70 80 90 100 110 120 130 140 150 160 170 180 190 200 210 220 (230) 240 250 260 270 280 290 300 310 320 330 340 350 360 370 380 390 400 410 420 430 440 450 460 470 480 490 500 510 520 530 540 550 560 570 580 590 600 610 620 630 640 650 660 670 680 690 700 710 720 730 740 750 760 770 780 790 800 810 820 830 840 850 860 870 880 890 900 910 920 930 940 950 960 970 980 990 1000 1010 1020 1030 1040 1050 1060 1070 1080 1090 1100 1110 1120 1130 1140 1150 1160 1170 1180 1190 1200 1210 1220 1230 1240 1250 1260 1270 1280 1290 1300 1310 1320 1330 1340 1350 1360 1370 1380 1390 1400 1410 1420
matched links:
http://www.bellaromahostel.com

Via E. Accinni63 (Via Privata)
00195 Roma
Italy

Pensione BellaRoma Hostel is a new place in Rome designed for young low budget travellers. Established this year on December 2004, BellaRoma Hostel is a sister of Pensione Ottaviano and Sandy Hostel, two popular places run by the same Company who has seen generations of backpackers and has run hostels since 1956. Ever since we started, our hostels have been recommended in all the major guide books throughout the world which highlight hostels in Rome and we suppose there is a good reason!
Fawlty Towers Hostel

Via Magenta 39
00185 Roma
Italy
Crimea, Simferopol: Hotels & Apartments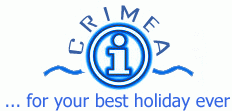 Complete listing of hotels, apartments in Simferopol, vacation rentals throughout Crimea and travel services. Let us help you plan your Crimea travel!
Seven Hills

Via Cassia 1216
- Roma
Italy
Hostels of Naples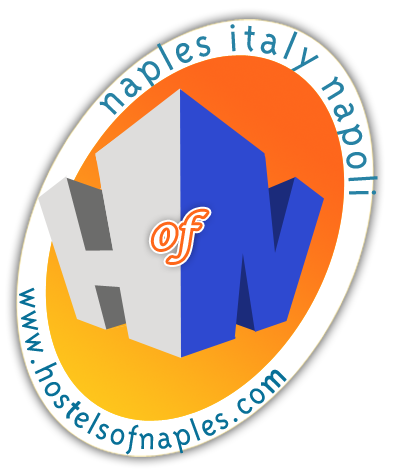 Choose with us the chepest backpackers Hostels and budget Hotels reccommended by the most famous international travel guide books. Hostels of Naples!
www.bblacorte.com

via cesare battisti 30
80029 Naples
Italy

This aristoratic building is in the heart of the historic little town of Sant'Antimo, 10 km. from Naples. Surronded by churches and convents on all sides. It was built between the 1600's and 800's, it's grouped around a large courtyerd paved in stones from Vesuvius. In the middle, a magnificent palm tree is a reminder we are in the south of Italy. Thirty minutes from Naples, Pompei, Caserta with his own royal palace, Capodichino airport, Capodimonte Museum, forty minutes from Sorrentina and amalfitana coast line and Flegrei fields. This B&B is an ideal place for going for some trips and running away from the stress of the metropolis. You can find the relax you 've lost! The building has been lovingly restored to its former splendour by your hostess, an artist whose atelier is on the round floor. The big rooms are new and well furnishes, completely autonomies, whit private bathrooms, and air-conditioned. The breakfast is served in the room or in the garden. You can eat some delectable of specialites of the region Campania, like the sfogliatella napoletana.
MILANHOSTEL - ITALY

Via Copernico,22
20125 Milan
Italy

Hostels in Italy - Hostels in Europe - Hostels in Worldwide Reccommended Hostel for your choosen destination will appear
La Piazzetta Bed & Breakfast

Piazzetta Santissima Addolorata, 6
73100 Lecce
Italy

In the heart of the historical centre of Lecce, a beautiful baroque style B & B perfectly situated on a preety street, surrounded by antique churches and buildings. The baroque style Church of Saint Angelo sits directly opposite and a few yards down is the Piazza di Amicis where lies Lecce's most antique church of the Benedectine and serves as the greatest convent to this day. It is famously remembered by the Leccese people especially at times of festivity for its production of traditional handcrafted almond sweets.
Santa Monaca Hostel

Fattoria Bassetto

Via Avanella 42
50052 Certaldo
Italy