you are here: location >>
you can go to: GENERAL

(11)

Africa

(14)

America

(141)

Asia ; middle East

(80)

Australia ; Oceania

(7)

Eastern Europe ; Russia

(351)

Western Europe

(800)

World

(23)
you are looking for: information >>
get more precise: accommodation

(1253)

cityinfo

(131)

transportation

(81)
result pages: 0 10 (20) 30 40 50 60 70 80 90 100 110 120 130 140 150 160 170 180 190 200 210 220 230 240 250 260 270 280 290 300 310 320 330 340 350 360 370 380 390 400 410 420 430 440 450 460 470 480 490 500 510 520 530 540 550 560 570 580 590 600 610 620 630 640 650 660 670 680 690 700 710 720 730 740 750 760 770 780 790 800 810 820 830 840 850 860 870 880 890 900 910 920 930 940 950 960 970 980 990 1000 1010 1020 1030 1040 1050 1060 1070 1080 1090 1100 1110 1120 1130 1140 1150 1160 1170 1180 1190 1200 1210 1220 1230 1240 1250 1260 1270 1280 1290 1300 1310 1320 1330 1340 1350 1360 1370 1380 1390 1400 1410 1420
matched links:
Loft Hostel

Veres Palne Utca 19
1053 Budapest
Hungary
Nathans Villa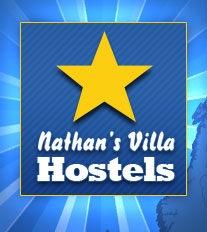 Hostel Aboriginal

This hostel was established in the year 2003. By the basic conception of the place was to make an accomodation for backpackers which is more like a home than a rigid place to stay, something more than your bed what you paid for and the rules what nobody like. The hostel itself is a spacious apartment with all the facilities what you can get in bigger hostels as well. 24hr hot showers, fresh and clean linen, no curfew of lock-out, free and fast Internet access, fully equipped kitchen to use, friendly staff with all informations you need and soon. Come and check out our easygoing lifestyle here at the Aboriginal!
OSTEL - Das DDR-Design Hostel.

The most original GDR-Design-Hostel in Berlin. Make a trip back in time to the East Berlin of the seventies and eighties.
Yurusti Hostel

?
3017 San Isidro de Heredia
Costa Rica
East Seven Hostel

relaxed and familiar Hostel in central Berlin
Backpackerhostel Instant Sleep

Max-Brauer-Allee 277
22769 Hamburg
Germany
Mamas Main Market Hostel

Ul. Bracka 4
31005 Krakow
Poland
Galiani Hostel

70 Hristo Botev blvd
1303 Sofia
Bulgaria

Hostel 'Galiani' is situated in a cultural heritage building, built in the beginning of the twentieth century. It is located in the most beautiful and oldest part of Sofia, in the hearth of the city. Our small hostel is a perfect place for travellers who want cheap and clean accommodation. Only 5 minutes walk to the National Theater, National Art Gallery, City Garden, National Palace of Culture... - we are right in the heart of the most lively part of the city center: An area famous for the best clubs, restaurants and trendiest nightlife spots.
Split Hostel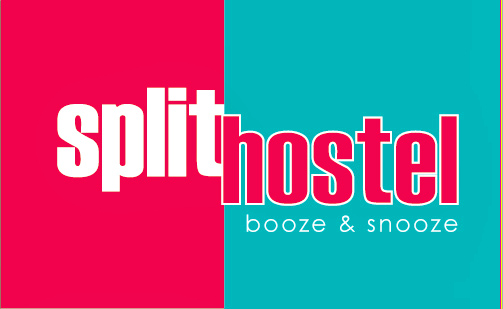 Split Hostel provides affordable, safe, and clean accommodation to all travellers. With a FIRST CLASS LOCATION, we are situated in the heart of Splitís historic centre (the Hostel is within Diocletian palace). Split hostel assures backpackers, students and all travellers an enjoyable, fun and relaxed stay. 100% Australian owned and operated.