you are here: location >>
you can go to: GENERAL

(11)

Africa

(14)

America

(141)

Asia ; middle East

(80)

Australia ; Oceania

(7)

Eastern Europe ; Russia

(351)

Western Europe

(800)

World

(23)
you are looking for: information >>
get more precise: accommodation

(1253)

cityinfo

(131)

transportation

(81)
result pages: 0 10 20 30 40 50 60 70 80 90 100 110 120 130 140 150 160 170 (180) 190 200 210 220 230 240 250 260 270 280 290 300 310 320 330 340 350 360 370 380 390 400 410 420 430 440 450 460 470 480 490 500 510 520 530 540 550 560 570 580 590 600 610 620 630 640 650 660 670 680 690 700 710 720 730 740 750 760 770 780 790 800 810 820 830 840 850 860 870 880 890 900 910 920 930 940 950 960 970 980 990 1000 1010 1020 1030 1040 1050 1060 1070 1080 1090 1100 1110 1120 1130 1140 1150 1160 1170 1180 1190 1200 1210 1220 1230 1240 1250 1260 1270 1280 1290 1300 1310 1320 1330 1340 1350 1360 1370 1380 1390 1400 1410 1420
matched links:
Travellers Hostel Cesky Krumlov

Your hostels in the city center of Praha, Cesky Krumlov and Brno
Sofia Guesthouse

27 Patriarch Evtimiy Blvd.
Sofia
Bulgaria

Located in the very city center of the capital of Bulgaria, Sofia Guesthouse offers secure, clean and affordable accommodation in newly renovated 4, 6 and 8 bed rooms. For a total of 9 euro per night including all you can eat breakfast, you will be able to enjoy free linen, hot showers/toilets, fully equipped kitchen, free internet access as well as wide screen TV sets with cable TV. Laundry and ironing facilities, safe secure storage in over 50 lockers at guests' disposal will quarantee you a comfortable stay while our friendly hosts will assist you by arranging exciting one day trips, mountain treks, bicycle and car rental and a lot more. Apart from its top location the hostel offers a nice garden for relaxation. Sofia Guesthouse is also just 350 m from the most famous meeting point in Sofia - the monument of Patriarch Evtimiy (conditionally named "Popa" in Bulgarian).
Plovdiv Guesthouse

20 Saborna str.
4000 Plovdiv
Bulgaria

Plovdiv Guesthouse is run by Penguin Travel. Over the past 15 years Penguin Travel has specialized in providing quality products in the f.i.t. travel area in Bulgaria and a number of other countries including Russia, Spain, Portugal, Denmark, China, Mongolia, Iran and more. In particular active tourism and the exploration of not so known areas on the borders of the well-known tourist destinations is our speciality. Trekking, birdwatching, sightseeing, cycling, horseriding and on request any other trips could be organized with the quality assured by our in depth local experience. Our staff at our offices in Denmark, Sweden, Russia, Bulgaria & Mongolia accompanied by a wide network of experienced suppliers will ensure the quality, safety, good value and cost-effectiveness of your tour programmes.
Beijing Dream Hostel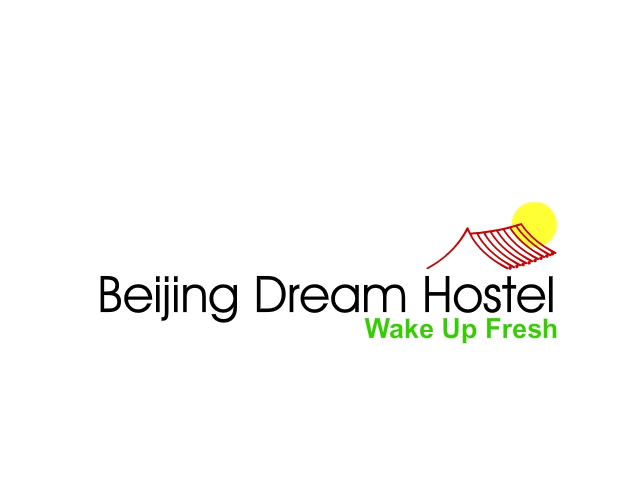 Beijing is a never ending Dream!! A brand new modern and intense hostel opened 8th July 2009 in Beijing Are you looking for a nice and peaceful place to stay, far from the party with drunk people? If so ,This is your hostel!! You'll have a nice time here and enjoy the city. In this hostel we wont allow drunk or disrespectful people who disturb the rest of the guests.
Taipei House International Youth Hostel

A Home Away From Home A homelike accommodation for travelers At very affordable prices for individuals, family or groups Best area in downtown Taipei and less air pollution. It's easy from and to international airport. ** From International airport, take Evergreen Airport Bus to Taipei city Get off at Songjiang Hsintsun (12th stop.) Taipei House is beside the stop. Bus frequency :every 20 min. From 5:20 am ~ 02:30 am **Buses go to international airport can be taken at downstairs of our building.
Ravnice youth Hostel

1 Ravnice 38d
10000 Zagreb
Croatia
Green Lizard Hostel

Lucica bb
21450 Hvar
Croatia
ACCOMMODATION IN CROATIA OPATIJA WILLA BULIC

DRAGI 6 B
51410 OPATIJA
CROATIA

Accommodation in Croatia in Willa Bulic 4 **** stern/stars,tel: 385/51-711-812., 385/98-407-552 web site: www.apartmani-bulic.hr
G & LL Lounge Accommodation

98/B Kniaz Boris I str,6th floor
1000 Sofia
Bulgaria
roSSi hostel

Rossi Hostel is the perfect place to stay for an unforgettable trip to Sofia. We are centrally located, close to the Central Railway Station, but the area is peaceful with lots of fresh air! There is lots of places to go walking.Your accommodation in this luxury hostel will be very pleasant and comfortable. The rooms are very clean and bright, they have new beds and the decor is modern and fashionable. So we feel sure that you will be happy to come back here. The hostel has capacity for 10 people and has 2 balconies, 2 bathrooms and 2 WCs.