you are here: location >>
you can go to: GENERAL

(11)

Africa

(14)

America

(141)

Asia ; middle East

(80)

Australia ; Oceania

(7)

Eastern Europe ; Russia

(351)

Western Europe

(800)

World

(23)
you are looking for: information >>
get more precise: accommodation

(1253)

cityinfo

(131)

transportation

(81)
result pages: 0 10 20 30 40 50 60 70 80 90 100 110 (120) 130 140 150 160 170 180 190 200 210 220 230 240 250 260 270 280 290 300 310 320 330 340 350 360 370 380 390 400 410 420 430 440 450 460 470 480 490 500 510 520 530 540 550 560 570 580 590 600 610 620 630 640 650 660 670 680 690 700 710 720 730 740 750 760 770 780 790 800 810 820 830 840 850 860 870 880 890 900 910 920 930 940 950 960 970 980 990 1000 1010 1020 1030 1040 1050 1060 1070 1080 1090 1100 1110 1120 1130 1140 1150 1160 1170 1180 1190 1200 1210 1220 1230 1240 1250 1260 1270 1280 1290 1300 1310 1320 1330 1340 1350 1360 1370 1380 1390 1400 1410 1420
matched links:
Czech Inn Cafe

Prague's newest designer Hostel with its own Bar and Café. Only a stone's throw away from the town centre. This modern-design hostel is in a beautifully restored 19th century building. It features its own comfortable bar and café, is located close to the center, and is on one of the best tram routes in the city. This hostel is an ideal base to explore ancient Prague. A secure luggage room and safe deposit boxes are available. 24-hr reception, no lock-out, and no curfew. Our helpful and informative staff will be happy to look after you!
Travellers Hostel Praha

Your hostels in the city center of Praha, Cesky Krumlov and Brno
PLUS Prague Hostel

Privozni 1
170000 Praha
Czech Republic
Sir Toby`s Hostel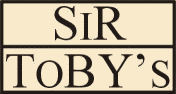 Old Prague Hostel - cheap accommodation in center

Benediktska 2
1 Praha
Czech Republic

Cheap accommodation in center of Prague for backpackers, students and all travellers who would like to stay in heart of historical Prague
U MELOUNU HOSTEL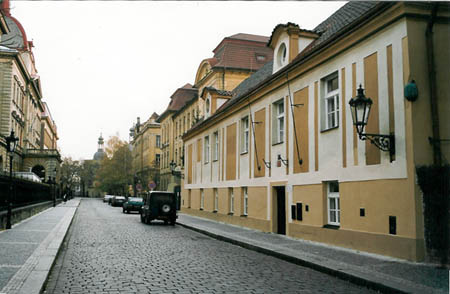 Hostel U MELOUNU is located in the center of Prague in a historical building with great facilities.
Rosemary Hostel

Růzova 5
110 00 Praha 1
Czech Republic

From 1st December 2005 Hostel Rosemary can offer you private fully equipped apartments. You can choose from single, twin, triple, quad room with private bathroom and kitchen. Feel like at home - rent a flat for short time at hostel prices and get private comfort and independance. All the rooms have hot shower, sheets included, towels.. and more coming soon... Breakfast is not available now, but there is a bakery near by and a groceries store. We will give you all the information you will need before your arrival or during your stay. If you wish to take your pets on holiday, its no problem. Everybody is welcome to feel like home. Walking distance from all famous sights. Just 2 minutes walk from : the Main Train station, Old Town Square and Weceslas square. We are waiting to meeting you soon.
Emma Prague

Na Zderaze 10
12000 Praha
Czech Republic

The Emma Hostel is ideal even for the most demanding customers. It is located in the centre of Prague, only three minutes of walk from Charles Square and ten minutes from the Charles Bridge. If you want to enjoy the night life of Prague, you'll be satisfied in our hostel. In its vicinity, there are many clubs, discos, cosy pubs and bars. But you won't be bored during the day, either. The Emma hostel is in the centre of Prague, you don't have to spend your money on trams, buses and the underground ? you'll get to every well-known sight without any effort on foot. And if you get bored by bummeling through Prague, you can set off on a cruise on the river Vltava, it is only three minutes of walk from the hostel. We want our customers to feel really good in our hostel and we are willing to do anything for it. That is why we offer comfortable accomodation in clean and nicely furnished rooms, including clean sheets and towels. The bathroom and toilette which belong to the rooms have been reconstructed recently. That is not all. There is a non-stop reception desk in our hostel, where the staff will help solve any of your problems. At the reception desk, there is also refreshment available (coffee, beer, baguettes, etc.), as well as necessary drugstore items. The Internet, baggage storage and a safe where you can deposit your valuables is at your disposal for free.
AZ-Hostel

Jindrisska 5
11000 Praha
Czech Republic
Hostel Atlas