you are here: location >>
you can go to: GENERAL

(11)

Africa

(14)

America

(141)

Asia ; middle East

(80)

Australia ; Oceania

(7)

Eastern Europe ; Russia

(351)

Western Europe

(800)

World

(23)
you are looking for: information >>
get more precise: accommodation

(1253)

cityinfo

(131)

transportation

(81)
result pages: 0 10 20 30 40 50 60 70 80 90 100 110 120 130 140 150 160 170 180 190 200 210 220 230 240 250 260 270 280 290 300 310 320 330 340 350 360 370 380 390 400 410 420 430 440 450 460 470 480 490 500 510 520 530 540 550 560 570 580 590 600 610 620 630 640 650 660 670 680 690 700 710 720 730 740 750 760 770 780 790 800 810 820 830 840 850 860 870 880 890 900 910 920 930 940 950 960 970 980 990 1000 1010 1020 1030 1040 1050 (1060) 1070 1080 1090 1100 1110 1120 1130 1140 1150 1160 1170 1180 1190 1200 1210 1220 1230 1240 1250 1260 1270 1280 1290 1300 1310 1320 1330 1340 1350 1360 1370 1380 1390 1400 1410 1420
matched links:
riviera hostel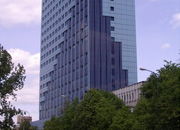 DD Riviera is located in the centre of Warsaw, close to underground station "METRO Politechnika", just 15 min walk from the Warsaw Central Railway Station. What distinguishes us from other hostels is modern style and clean, perfectly furnished single, double and triple rooms. Moreover there is a fully equipped kitchen with a fridge and bathroom for every two rooms. If you want to have a beer in the hostel, that's fine too! You can have fun in a club called: "Student" which is in the same building or you can hang around the city centre and discover the magic of Warsaw night life. What's also important: you don't have to take a night bus back to DD Riviera since every club is walking distance from the hostel! Summing up: • 24h reception • No curfew/ No lockout • Free maps & guidebooks • Taxes included in price • Credit Cards accepted • Kitchen facilities in room • Luggage storage • Common Room • Restaurant/Bar • Travel desk/info • Refrigerator in room Last but not the least: we provide a free transport from the Warsaw Central Station straight to our hostel.
baxpax Kreuzberg Hostel

If you're looking for a hostel in Berlin that combines a central location with an exciting neighbourhood, baxpax Kreuzberg is the place for you. You will stay in a spacious refurbished factory building in a typical Kreuzberg courtyard. We have wheelchair access, separate male and female toilets and showers, with individual cubicles, and single sex dormitories, if requested. Specials would be: a bed in a transformed Volkswagen Beetle in one of our dorms and a nice barbeque balcony outside the kitchen.
Dizzy Daisy Hostel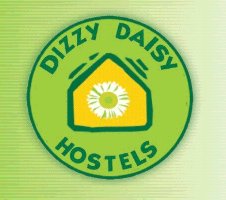 open 7.7-26.8
Hanoi Tours, Voyages au Vietnam, hôtels Vietnam
Hanoi Tours, Voyages au Vietnam, hôtels Vietnam Hanoi Tour,Vietnam Voyages, Hôtel Vietnam, Vacances, Excursions, Circuits Vietnam, Hanoi Tours: une Agence Touristique francophone, Guide du Routard, 2006, page 389, guide parle française, Guide Francophone, Englophone...Hanoi,Sapa,Baie Halong, Hue,Saigon Tours, Mekong delta...Tours Operateur tout à fait compétitifs.
http://www.hanoitours.com.vn
NGUYEN THE THAO
Khoaviettravel vietnam hotel, vietnam travel, vietnam resort, vietnam accommodations,vietnam beach tours,vietnam cruise tours,vietnam hohiday,vietnam vacations,vietnam travel agency, Vietnam adventure tours
http://www.khoaviettravel.com
apartmentsholiday
Apartments, Aparthotels, flats, accommodations in Lisbon, Budapest, Rio de janeiro, Prague, Barcelona lodgings, vacation rentals, villas.
http://www.apartmentsholiday.com
Great City Breaks
greatcitybreaks.com is a global city break destination guide which shows the best destinations across the globe as well as offering advice for buying travel online.
http://www.greatcitybreaks.com
AG TRAVEL VIETNAM
vietnam tour,vietnam hotel,vietnam train, vietnam ticket,vietnam air,travel vietnam,vietnam travel,vietnam tours,vietnam car,travel to vietnam, tour to vietnam,vietnam vacation, vietnam resort,vietnam open tour,vietnam halong,vietnam muine,vietnam hoian
http://agvietnamtravel.com
Koh Samui Hotels
Koh Samui hotel and resorts, villas, accommodations and hotels information, tour information - Your guide and advise to visit Koh Samui, Thailand
http://www.sawadee-kohsamui.net
budget accommodation
self-catering kitchen
free wireless access
backpacker atmosphere!

just one stop from the
main train station.

To send us a more detailed request or to make a booking for a group please send a simple mail (info@helterskelterhostel.com)

You can also call us in Berlin:
0049 (0) 30 280 44 99 7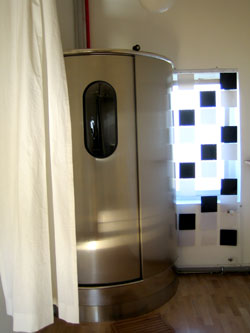 showers in the girls dorm



Helter Skelter Hostel
Kalkscheunenstr 4-5
10117 Berlin

Weißbach & Schwarz
GmbH & Co KG
Johannisstr 2
10117 Berlin
Deutschland

Mitglied des



AGB
Terms & Conditions
Impressum