you are here: location >> Africa >>
you can go to: Botswana

(1)

Ghana

(1)

Morocco

(2)

Namibia

(1)

South Africa

(1)

Tanzania

(5)

Tunsia

(1)
you are looking for: information >>
get more precise: accommodation

(14)

cityinfo

(3)

transportation

(3)
result pages: (0) 10
matched links:
Shehe bungalows in Zanzibar

po.box 398
- Zanzibar
Tanzania

Shehe Bungalows is located in the village of Jambiani on the South- East Coast of Zanzibar island. Shehe Bungalows was the first private guesthouse to be established in Jambiani village. It has since got a solid reputation of being a place full of atmosphere.With over ten years experience in giving tourists the best Zanzibarian experience, you can be sure that your stay with us will be a pleasant one.
EQUITY POINT MARRAKECH

80, Derb El Hammam Mouassine
- Marrakech
Morocco
Mokolodi Backpackers

Set amongst idyllic scenery of African bush, surrounded by indigenous fauna, Mokolodi Backpackers' comfortable self-catering cottages will welcome you with the warm ambience Botswana has to offer. Enjoy the wide open spaces, where nature and backpacking form a unity. Take pleasure in the hospitality of the Botswana people, infinite blue sky's and sunsets to soothe the soul. Come as a stranger and leave as a friend. For most of the year, Botswana is warm and dry. Spring explodes into wonderful fauna as far as the eye can see. Botswana is world-famous for its wildlife and backpackers from all over the world make Botswana one of their must stopovers. We offer helpful advice on your planned travels throughout Botswana. Traditional African meals are available at a number of local restaurants in Gaborone. Our backpackers' accommodation consists of single chalets with 3 bunk-beds each which sleep 6 persons. Separate kitchen and bathroom with shower and hot water. Activities include: Game drives in Mokolodi Game Reserve, bird watching, visit to the local market place, swimming, hiking, sundown Game Reserve visits and much more.
Coast to Coast
The definitive backpackers guide to adventure and accommodation in South Africa. The site covers South Africa, Namibia, Swaziland, Lesotho, Mozambique, and has some information on Botswana, Zimbabwe, Zambia and Malawi. Information is updated on a regular basis, which means that contact details for different hostels and adventure companies are the most recent available.
http://www.coastingafrica.com
MBUYUNI BEACH VILLAGE

Jambiani/Paje
- Zanzibar
Tanzania

We are situated on the East-Coast of Zanzibar, between the village of paje and Jambiani, It`s 50 km from Zanzibar town/international Airport. Our location has one of the most beautiful coastline in the world. A true sublime paradise Island experience, A bay`s azure blue water-protected by the reef one kilometre from the shore, It is ideal location for Sunbathing/Swimming and Snorkeling.
Baz Bus
BAZ BUS (South Africa) - South Africa's only convenient hop-on hop-off door-to-door backpacker bus service to over 180 hostels in over 80 towns and cities.
http://www.bazbus.com
www.club18-35.com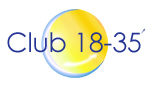 The first Youth Hostel in Tunisia Club 18-35 is 30 km closed to Tunis : a 60.000 meters scare garden with 3 swimming pool, 2 tennis court, 1 private beach, 3 restaurants, 4 bars... since 18 € in all inclusive
amans-paradise.com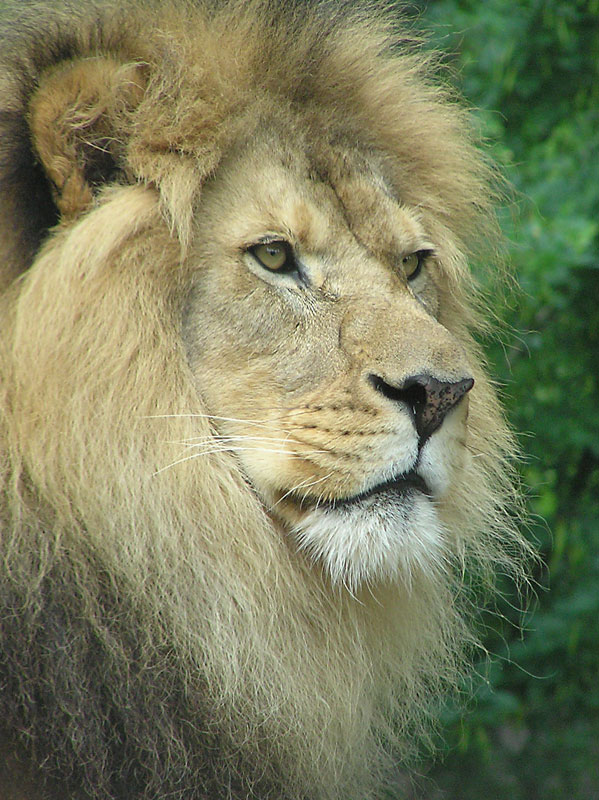 WELCOME TO AMANS PARADISE THE AMANS PARADISE. LONGUO KITANDU. MOSHI TOWN. KILIMANJARO REGION, TANZANIA IS SITUATED WITHIN MOSHI TOWN. ALONG K.C.M.C (KILIMANJARO. CHRISTIAN MEDICAL CENTER) ROAD. 20 MINUTES TO MT KILIMANJARO, 30 MINUTES TO KIA (KILIMANJARO INTERNATIONAL AIR PORT) 190 MINUTES TO SAFARI TOUR. WE ARE NEAR 6 important institutions which has a lot of foreign visitors thus making our clientle profile attractive. From the hotel balcony we enjoy the full view of our snow covered mountain Kilimanjaro. The Cooperative college lies 5 minutes walk from the hotel Police school 5 minutes walk. Mweka wildlife college 10 minutes drive by car. Old Moshi secondary school 3 minutes walk. The K.C.M.C regional hospital 5 minutes walk. International school 10 minutes walk. The famous snow covered mountain Kilimanjaro with its many attractions is only 20 minutes drive from AMANs Paradise, 45 minutes drive from the famous tourist town Arusha which is the start point to the game parks in Northern circuit. -4 hrs driving to NGORONGORO CRATER 3 hrs to MANYARA national park& 5.5 SERENGETI NATIONAL PARK. Weather Sept to Feb is 32-38. March - May is 10-24, and its raining seasons. June - Sept is tourist season 25-32.Dec-January is high season for Christmas & New year, for many tourist. 28-38 You can go for mountain climbing or waterfalls in Mt. Kilimanjaro, which it will take 20 minutes driving from Amans Paradise Hotel, or for warm bath and historical center for slave trade, Amboni cavers, Pangani Waterfalls, In Tanga which is 3 hours driving from Amans Hotel. Or driving to the Capital city of Tanzania Dar-Es-Salaam, for beautiful beaches, in the Kigamboni Island. The water is clear blue, and the sand around the beach is white. Or Bagamoyo, an historical Stone Town. Slave trade, Antique furnitures, beaches and classic hotels. Or taking a boat 2 hours or charter plan 15 minutes from Dar-Es-Salaam to Zanzibar. This is historical old town for slave trade, spices, beaches, hotels and bungalows. From Amans Paradise Hotel, you can be taken any where in Tanzania to the tourist point or to nearby countries like Kenya for Masai Mara or Mombasa beaches. Or to Uganda for Gorillas and Lake Victoria waterfalls. There are busses from Moshi to Nairobi, Mombasa, Kampala, every day and its cheap and safe. Or by Air Tanzania from KILIMAJARO INTERNATIONAL AIRPORT.(KIA) WELCOME TO AMANS PARADISE HOTELS, IN MOSHI AND DAR ES SALAAM. •
http://www.amans-paradise.com

Maguruwe Street
Dar es salaam
Tanzania

we have hostel for short or long term rental,at Maguruwe&Ndafu street,Mbezi Beach,close to Indian Ocean. we have single rooms,double rooms,twins rooms.for cheap price
budget accommodation
self-catering kitchen
free wireless access
backpacker atmosphere!

just one stop from the
main train station.

To send us a more detailed request or to make a booking for a group please send a simple mail (info@helterskelterhostel.com)

You can also call us in Berlin:
0049 (0) 30 280 44 99 7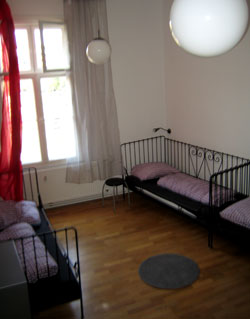 girls dorm smaller room



Helter Skelter Hostel
Kalkscheunenstr 4-5
10117 Berlin

Weißbach & Schwarz
GmbH & Co KG
Johannisstr 2
10117 Berlin
Deutschland

Mitglied des



AGB
Terms & Conditions
Impressum