aktueller Ort: location >> America >>
Ort präzisieren: GENERAL

(3)

Argentina

(55)

Bolivia

(2)

Brasil

(12)

Canada

(14)

Chile

(9)

Colombia

(2)

Costa Rica

(3)

Curacao

(1)

Ecuador

(2)

Mexico

(6)

Mexico

(6)

Peru

(3)

Puerto Rico

(1)

South America

(3)

USA

(15)
aktueller Inhalt: information >>
Inhalt präzisieren: accommodation

(128)

cityinfo

(9)

transportation

(7)
Ergebnisseiten: 0 (10) 20 30 40 50 60 70 80 90 100 110 120 130 140
gefundene links:
Destino Exotico - Salta, North Argentina
Destino Exotico, North Argentina Touristic guide. Photographs, maps, accommodation, activities, Tours, Adventure Tours and Travel.
http://www.destinoexotico.com
La Paz Backpacker

The cheapest place to stay in the city Located a few blocks from "El Malecon" the main tourist street, the La Paz Backpacker offers dormitory rooms with air conditioning and a camping area for those who seek value for money budget accommodation in La Paz! We offer Free pickup service from the city Breakfast included Free internet Free city maps Free bar tabs to nightclubs Security Luggage storage Book exchange 24 hours reception Laundry services Self-catering facilities Party at night Tour booking desk Price 150 pesos / 15 USD per night 20% couples and Groups Discounts 24 hours reception
Ensenada Backpacker

Segunda Street between Floresta and Guadalupe 1429
22800 Ensenada Baja California Norte
Mexico
Venice Beach Cotel

25 Windward Ave
902 91 Los Angeles
USA
casa verde limon

subida cumming 196
- Valparaiso
Chile

The house, recently restaured, was built in 1925. It is located in a great central location, in Subida Cumming at the feet of Alegre and Concepción Hills, close to restaurants, bars, Victoria railway, Ex-carcel Cultural Center and 2 blocks from downtown We have 8 double rooms and 1 quad room (It's not allow to set as a dorm in this web site) with comfortable beds and shared bathrooms. Please, confirm your arrival time. The Reception is open from 8 am to 11 pm
Hostel Home

303 Tabasco Col. Roma
06800 Mexico City
Mexico

Hostel H O M E Mexico City The best choice in the city.Hostel Home has all what you need to have fun , enjoy and learn about mexican culture. Located in the trendy area La condesa which is sourrended of coffe shops, galeries, pubs,resturants, and parks,Staff are travellers who want to enjoy the Home with you and happy to echange turist information and tips to go out at night. The only one in the city who offers you Free Internet Access Unlimited and Maps
Casa Kanela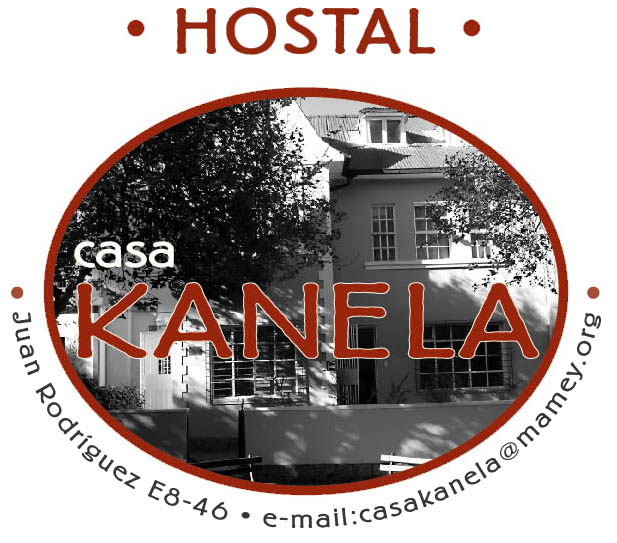 Protected historical house with only nine rooms. Hotel Amenities, Services and Facilities Restaurant, Breakfast Included, Laundry Service, Internet Facilities - Charge, 24-Hour Reception, Safe in Reception, Travel Info Desk, Luggage Storage, Non-Smoking Rooms, 24-Hour Hot Water, Towels Included, Taxes Included in Price .15 minuts from the airport. Ecovia bus staton at the corner
Hostel Pension de la Cuesta B&B

Aires de Tango Hostel

Bartolom? Mitre 2388 2? Piso
C1039AAL Buenos Aires
Argentina

Welcome to Aires de Tango Hostel your place in Buenos Aires, where you will find the best of this gourgeous argentinian city. Aires de Tango Hostel is located in the "porteño" neighborhood of Balvanera, right downtown, a few blocks away from The Federal Congress Building and one block away from the subway access (lines A-B-C), trains (Sarmiento railroad), and bus stops, wich will provide you with the best transportation available to visit the main tourist spots and atractions, such as: The "Obelisco", la "Casa Rosada" (PInk House)", the Cathedral, The "Cabildo" (former Congress building), The Federal Congress Building, The Old Market center ("Abasto"), known as Carlos Gardel Neighborhood, his house, The palermo hoods and "Rosedal" (rose garden), the Coast Train, the core of down town, Retiro and its pubs, "La Boca" and "caminito", San Telmo and its bohemian enviroment, Puerto Madero and many other charming places, walking distance from the hostel. Aires de Tango Hostel, hosted by its owners, offers you all the facilities to make you feel at home, in a building from the early 900s, with elevator, classic high ceilings and narrow windows with vitreaux.
Totem Hotel Resort

-
- Playa Cocles Puerto Viejo
Costa Rica

Totem Hotel Beach Resort is located in Cocles beach just 1,5km from Puerto Viejo de Talamanca, a small village known for its mixture of indios Brì Brì, Caribbean black culture, and sheltered by Gandoca-Manzanillo natural reserve on the brink of the Panamanian border. All the wonders of primordial tropical paradise can be found here: palm trees swinging on tranquil beaches, the tones of purple, orange and red merging into the sea at sunset, accompanied by a soundtrack of reggae, calypso music and exotic birdsong.The region extends from Limon to the border with Panama.
günstig übernachten
Selbst-Versorger-Kücher
WLAN kostenlos
backpacker atmosphäre!

nur eine Station vom Hauptbahnhof entfernt.
schnelle Anfrage

Um uns eine detaillierte Anfrage zu senden oder eine Gruppenreservierung zu machen, schreibt einfach eine formlose E-mail (info@helterskelterhostel.com)

You can also call us in Berlin:
0049 (0) 30 280 44 99 7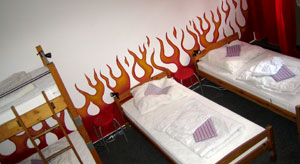 Flammen



Helter Skelter Hostel
Kalkscheunenstr 4-5
10117 Berlin

Weißbach & Schwarz
GmbH & Co KG
Johannisstr 2
10117 Berlin
Deutschland

Mitglied des



AGB
Terms & Conditions
Impressum